How to install the DragDrop Online trial version?
Step 1: Download the executable
Please start with requesting a trial version via our trial page by filling in the download form.
When you submitted your request, the download will automatically start and we send you a confirmation e-mail with the download link.
Step 2: Install DragDrop Online
After you've downloaded the installer, you need to run the executable on the machine where you would like to use the tool.
Step 1: Read the EULA, accept and click on "Next".

Step 2: Please select if the add-in must run at start-up for all users or only the current user and click on "Next".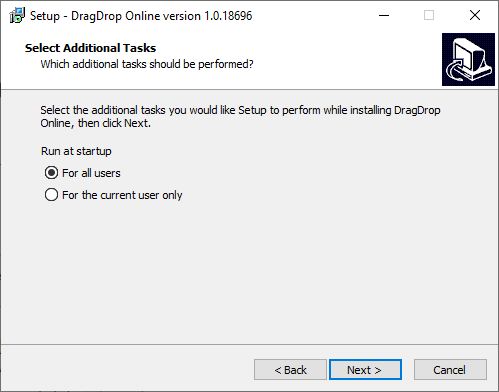 Step 3: Confirm the installation by clicking "install".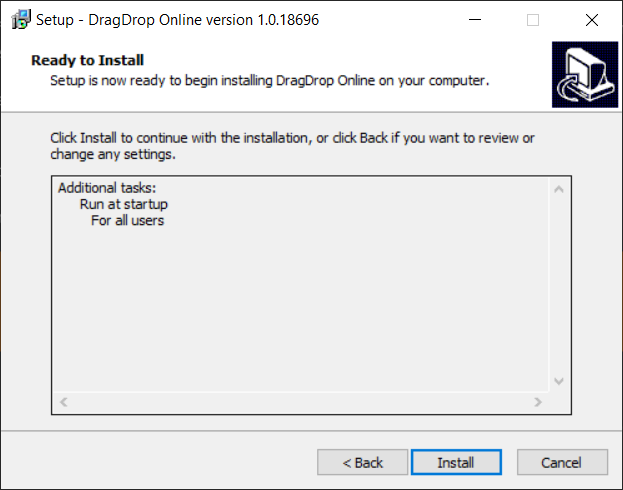 Step 4: Wait for the installer to finish installation.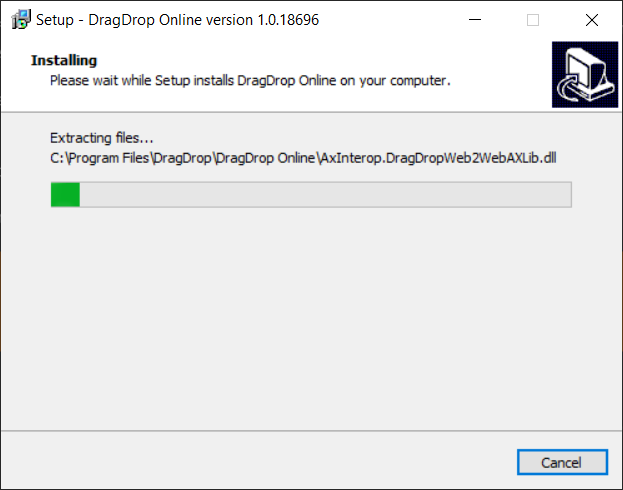 Step 5: Click on "Finish" to complete the installation.

Step 6: Activate DragDrop Online by clicking the tray icon on the right side of the taskbar and click on "settings".
If it's not listed, please take a look under the arrow icon.



Step 7: Click on "start-trial" and sign in with your Microsoft account.


Step 8: Please restart all browsers and go to outlook.office.com to use the functionality.
Step 3: Testing
If you would like to test if DragDrop Online is installed correctly you could try to drag an email from outlook.office.com to our test dropzone at: https://dragdrop.com/test/