How to install the DragDrop Enterprise version?
Step 1: Trial
If you didn't install the trial version, please proceed to step two: Download the executable.
When the trial is installed, you need to uninstall the trial.
Navigate to windows settings > Apps & Features and remove the DragDrop Online.
Step 2: Download the executable
Please start with downloading the installer by logging in to your "My-account page".
And click on the "download installer" button below your license key.

Step 3: Install DragDrop Online
After you've downloaded the installer, you need to run the executable on the machine where you would like to use the tool.
Step 1: Read the EULA, accept and click on "Next".

Step 2: Please select if the add-in must run at start-up for all users or only the current user and click on "Next".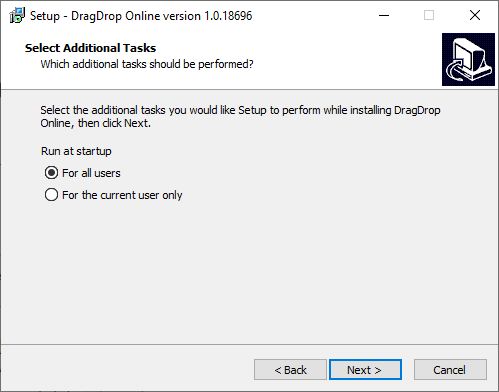 Step 3: Confirm the installation by clicking "install".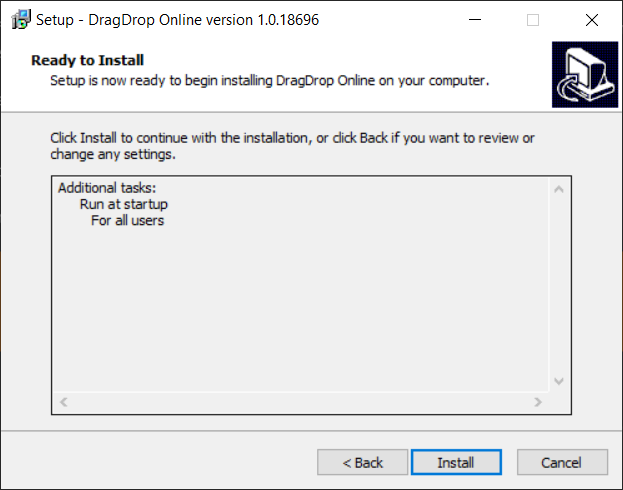 Step 4: Wait for the installer to finish installation.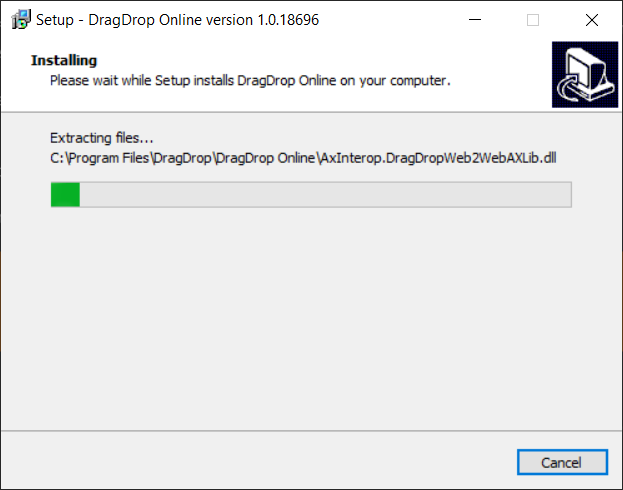 Step 5: Click on "Finish" to complete the installation.

Step 6: To use DragDrop Online you need to be signed in with your Microsoft account. You can do so by clicking the tray icon on the right side of the taskbar, followed by the "settings" option.
If  you're not able to find the tray icon, please take a look under the arrow icon.



Step 7: Sign in with your Microsoft account and close the Dragdrop settings window.


Step 8: Restart all browsers and go to outlook.office.com to use the functionality.
Step 4: Testing
If you would like to test if DragDrop Online is installed correctly you could try to drag an email from outlook.office.com to our test dropzone at: https://dragdrop.com/test/